Reminder: There is no Cougar Pack programming today. Please contact the Elementary Office if you need to make alternate end of the day plans for your child.

Lakes Area Adult Basic Education will be holding GED classes beginning Wednesday, October 4th from 1:00PM-3:00PM at the ABW High School. Check out the ABW webpage for more contact information to sign up.
https://www.ada.k12.mn.us/page/ged-information

The Booster Club will be having a tailgate party for the home football game on Sept 29, come on out and show your support!

Bob's Burger Bar is back!!


Reminder: The 2023-24 ABW Open House is scheduled for Wednesday, August 30th from 5-7PM. The 6th Grade Orientation is scheduled to begin at 5PM in the Auditorium.

Ada-Borup-West is looking for paraprofessionals for the upcoming school year!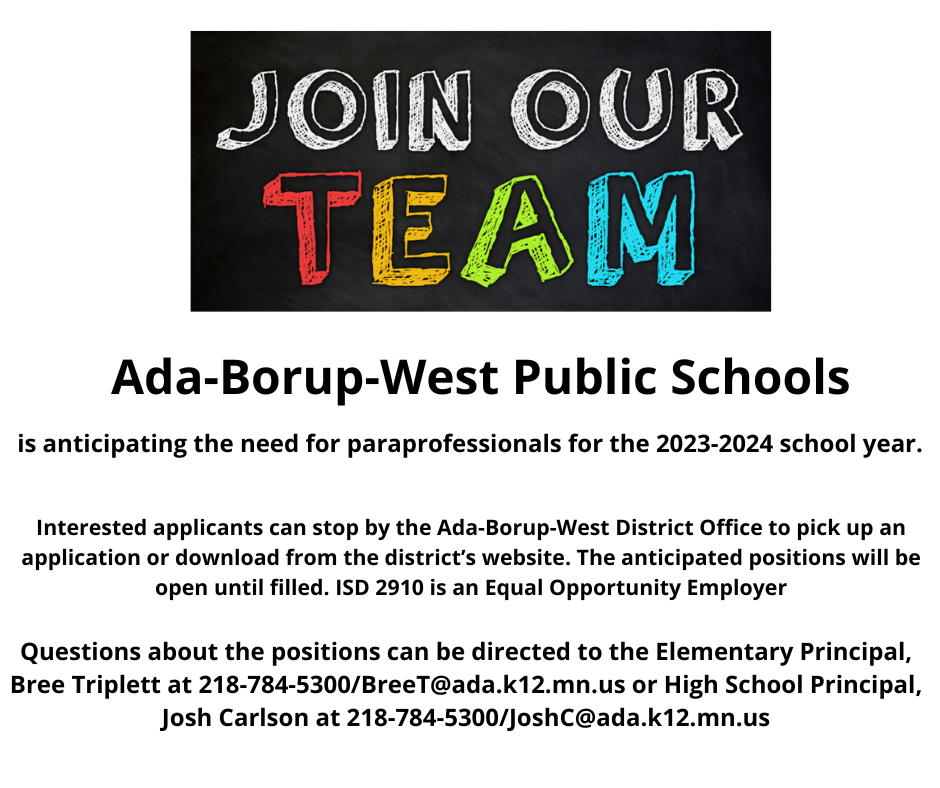 Mrs. Johnson's science students enjoyed some beautiful weather while producing a scale model of our solar system!!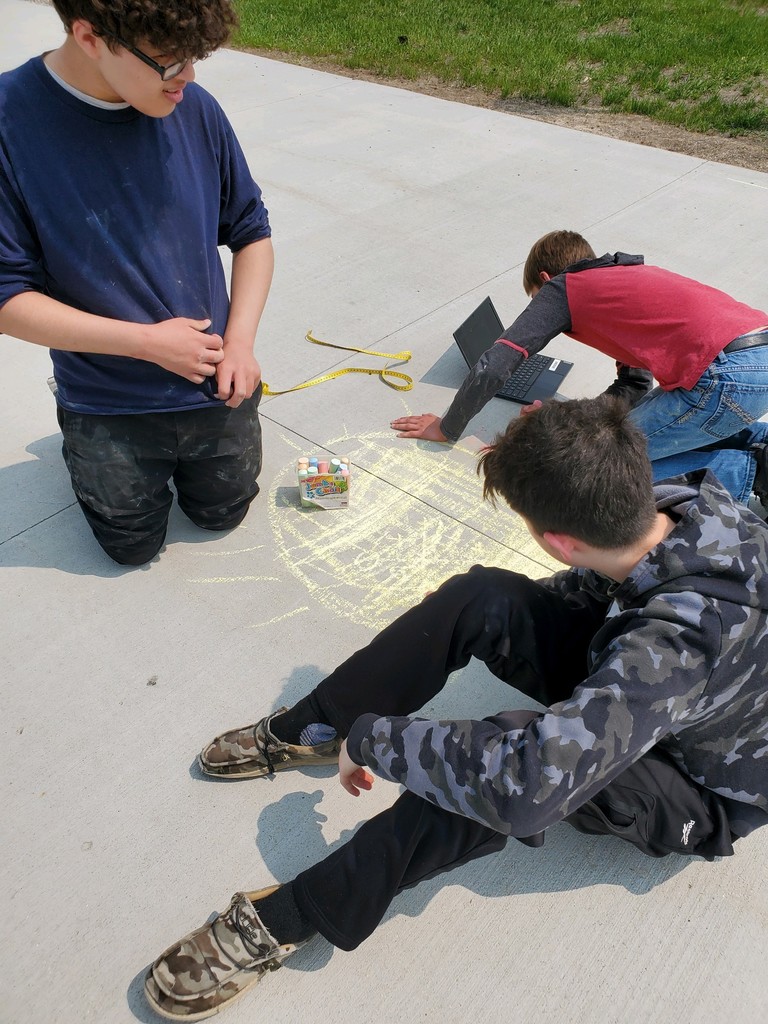 ABW Families - If there are any roads going to your house that are under water, please get in touch with the bus garage so we can plan an alternative route to your place for pickup and dropoff.

The signup deadline for the Minnesota School Sealant Program has been extended to Friday April 21! For information on the program, as well as the consent form, please follow the link below -
https://5il.co/1sjsi

Ada-Borup-West school and buses will be two hours late tomorrow, Thursday, April 6. Buses will travel where possible. Please notify the bus garage if your road is not cleared and we wont be able to get to your house.

ABW Families - just a few reminders about the upcoming school schedule. There will be no school this Friday, April 7 in observence of Good Friday. In a change from the original calendar there will be school this Monday, April 10. This is due to the snow day on Wednesday, March 1. For more information please see the Principal's newsletters that were previously sent out explaining the change. Any potential changes in school schedules due to the snow day today will be sent out at a later date.

Due to the forecasted on-going blizzard conditions throughout the night and into tomorrow, there will be no school at Ada-Borup-West tomorrow, Wednesday, April 5.

With the incoming winter storm, Ada-Borup-West schools will be releasing at 11:30 today, Tuesday, April 4 with buses running at that time.

Ada-Borup-West school and buses will be two hours late today, Wednesday, March 22. Buses will travel where possible

Due to poor road conditions Ada-Borup-West school and buses will be two hours late tomorrow Wednesday, March 15, to allow for roads to be cleared. Buses will run where possible

There will be no school at Ada-Borup-West today, Wednesday, March 1

Ada-Borup-West school and buses will be two hours late today, Wednesday, March 1. Buses will travel where possible